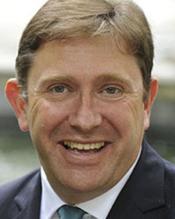 The Bar Standards Board (BSB) has today announced that Andrew Mitchell QC has been appointed as its new Vice Chair for the next three years, taking effect from 1 January 2021.
The announcement follows the appointment of Naomi Ellenbogen QC as a High Court Judge, which required her to relinquish the role of Vice Chair of the BSB in November 2020, a position she had held since 2016.
Welcoming Andrew's appointment as Vice Chair, BSB Chair Baroness Tessa Blackstone said: "I am very pleased to welcome Andrew Mitchell QC as the new Vice Chair of the Bar Standards Board. Having served on the Board for six years and prior to that as a member of the BSB's Professional Conduct Committee for four years, he brings a wealth of experience and possesses a strong commitment to regulating the Bar in the public interest. I would also like to thank Naomi Ellenbogen QC for her outstanding contribution to the work of the BSB over the years including her service since 2016 as Vice Chair".
ENDS
Notes to editors
About Andrew Mitchell QC
Andrew Mitchell QC was called to the Bar in 1992 and took silk in 2011. He specialises in commercial and civil litigation and arbitration. His practice is predominantly in the fields of banking, financial services, professional negligence, professional and financial regulation, and (re)insurance law, with a significant international element. He is a member of the Commercial Bar Association (COMBAR), and also an accredited Mediator. He is a member of Fountain Court Chambers, and was formerly an experienced member of the Professional Conduct Committee of the Bar Standards Board, on which he sat from 2010.
About the Board
Our Board is made up of a combination of lay people and barristers. It has a lay Chair and has had a lay majority since January 2012. For more about the Board, visit: https://www.barstandardsboard.org.uk/about-us/how-we-regulate/our-governance.html.
About the Bar Standards Board
Our mission is to regulate barristers and specialised legal services businesses in England and Wales in the public interest. For more information about what we do visit: http://bit.ly/1gwui8t
Contact: For all media enquiries call: 0207 611 4691 or email press@barstandardsboard.org.uk.
More on