We are always keen to employ talented and highly motivated individuals at all levels who consider they can contribute to the future success of the Bar Standards Board. In return we offer an attractive salary and benefits package.
VIEW CURRENT VACANCIES
---
If you wish to speak informally about a current vacancy on a confidential basis, please contact us via [email protected] or on 020 7611 4699 in the first instance.
We aim to recruit a talented workforce and values the diversity in background, skills and experience of its staff. We are committed to providing equality of opportunity for all job applicants irrespective of race, sex, disability, age, religion or belief, sexual orientation, maternity or pregnancy, marital or civil partnership status or gender re-assignment.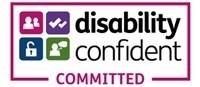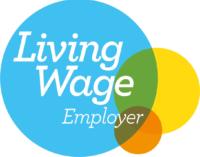 ---
Working for Us - FAQs
1. I want to apply for a role but cannot find where to download the application form?
To ensure fairness and consistency in the recruitment process, we require applications to be submitted through our online recruitment software 'Networx'. The application form is not available to download in Microsoft Word format. If you are unable to complete an online application, or require reasonable adjustment to the recruitment process, please contact the HR team via the main switchboard on 020 7242 0082.
---
2. I am having technical problems with the Networx online application system.
Please contact the Networx technical support team on 01943 467766.
---
3. Will you contact me regarding the outcome of my application?
Yes, we will respond to every application we receive.
---
4. Can I request feedback on my application if I am unsuccessful?
We are happy to provide feedback to candidates who are unsuccessful after attending an interview. With regret, due to the volume of applications we receive, we are unable to provide candidates with individual feedback on their application if they are not shortlisted for interview.
---
5. What is the difference between the cash allowance and basic salary?
Both the salary and the cash allowance are paid to staff in equal monthly instalments. The only difference between the two is that the cash allowance is a non-pensionable and will not form part of your overall pension contributions, if you take the decision to join the pension scheme.
---
6. Am I eligible for all benefits from my first day of employment?
This will vary depending on the type of benefit e.g. Interest free season ticket loan, childcare vouchers, Ride2work scheme are available after employees have passed their probation period. Whereas employees are auto-enrolled into the pension scheme after 3 months of employment.
---
7. How many hours per week would I be contracted to work for?
Full time hours compromise of 35 hours per week; 7 hours per day with one-hour unpaid lunch.
---
8. Will you support my ongoing professional development?
We are willing to support your professional development through flexible working practices and/ or a financial contribution where the nature of the training and development is linked to your role.
---
9. I am a foreign national, can I still work for you?
Yes, provided that you have the legal right to work in the United Kingdom.
---
10. I have a question not answered in this section; can I submit my question to you?
Please email your questions to the HR Helpdesk - [email protected]