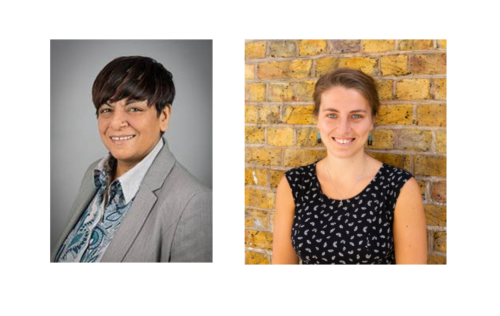 The Bar Standards Board (BSB) Race Equality Taskforce has today published two case studies to promote racial diversity and inclusion at the Bar. This marks the launch of a series of case studies that will focus on encouraging barristers' chambers to adopt equality and diversity best practice from across the sector in order to foster a more inclusive culture in the profession.
The case studies published today have been written by:
Raggi Kotak, barrister at 1 Pump Court Chambers, who writes about her experience of delivering compulsory anti-oppression training in chambers; and
Charlotte Ogilvie, formerly an employee of Garden Court Chambers, who describes the organisation's award-winning 'Access to the Bar for all' mentoring scheme.
The series of case studies are being developed by the BSB's Race Equality Taskforce, a group of Black, Asian and Minority Ethnic (BAME) and White barristers, which advises the BSB on the development of strategy, policy and activity to improve race equality in the profession.
BSB Head of Equality and Access to Justice and Chair of the Taskforce, Amit Popat, said: "I am delighted that the Race Equality Taskforce has launched this series of case studies, which will provide practical examples of what chambers can actively do to bring about a more inclusive profession. While the Bar is gradually becoming more diverse, this series reaffirms the BSB's commitment to making further progress".
ENDS
Notes to editors
About the Bar Standards Board
Our mission is to regulate barristers and specialised legal services businesses in England and Wales in the public interest. For more information about what we do visit: http://bit.ly/1gwui8t
About the Race Equality Taskforce
The BSB Race Equality Taskforce was formed in June 2019. It supports the BSB's delivery of its statutory objectives by advising on the development of strategy, policy and activity to improve race equality in the profession. Its members are: Amit Popat (Chair), Dr Leslie Thomas QC, Paul Stanley QC, Marcia Shekerdemian QC, Sara Ibrahim and Laurie-Anne Power.
Contact: For all media enquiries call: 020 7611 4691 or email press@barstandardsboard.org.uk.
More on