Barristers at the self-employed and employed Bar can apply to be appointed as Kings's Counsel (KC). They are considered as experts in their field, generally with a minimum of 15 years' practice. When a barrister is appointed as a KC this is known informally as "taking silk" because of their entitlement to wear black silk gowns in court instead of standard court dress.
---
Self-employed King's Counsel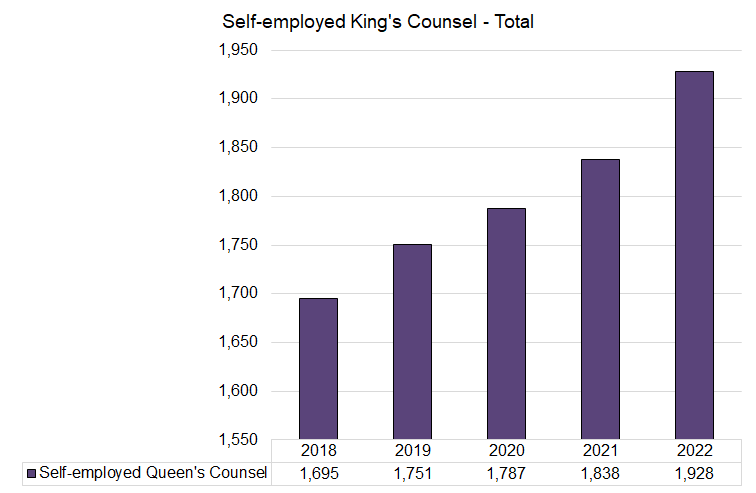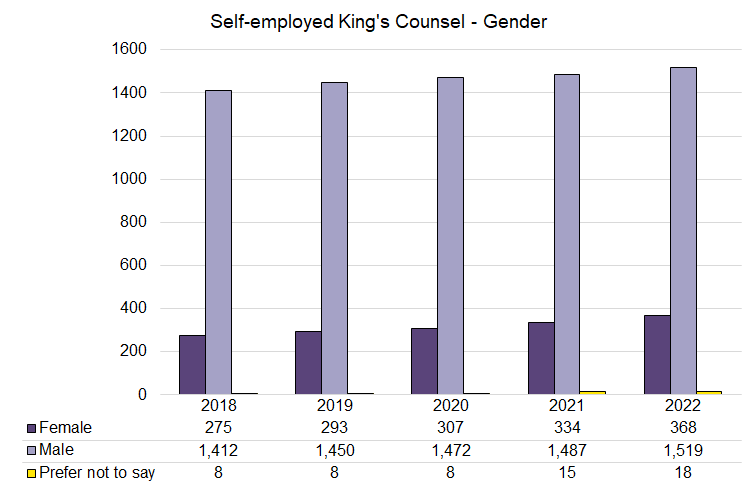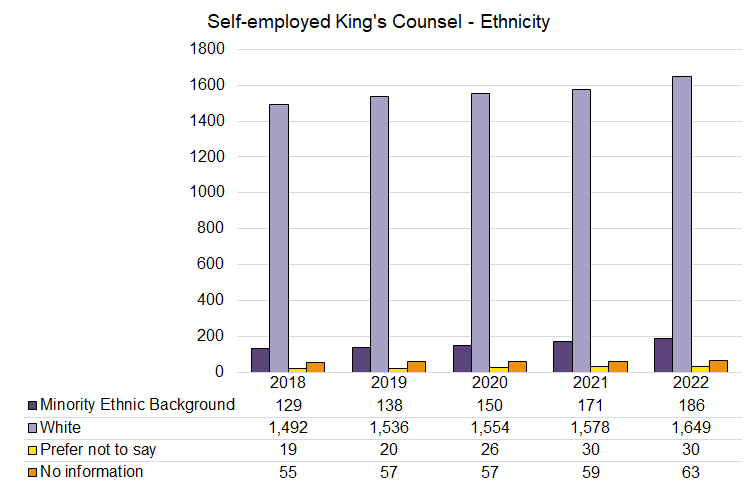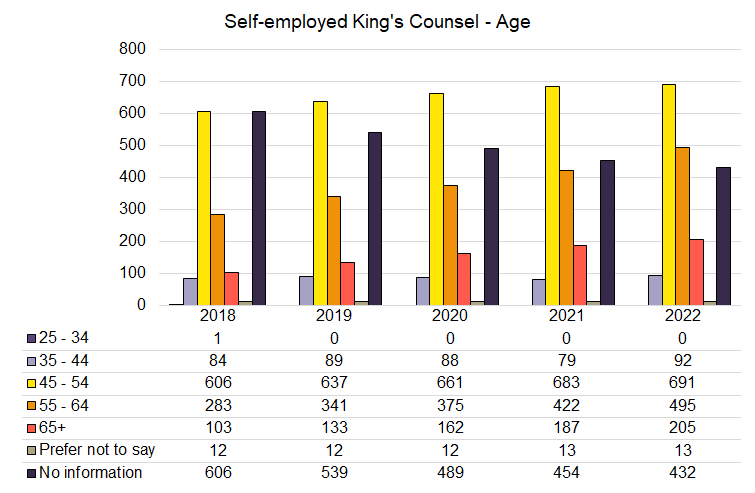 ---
Employed King's Counsel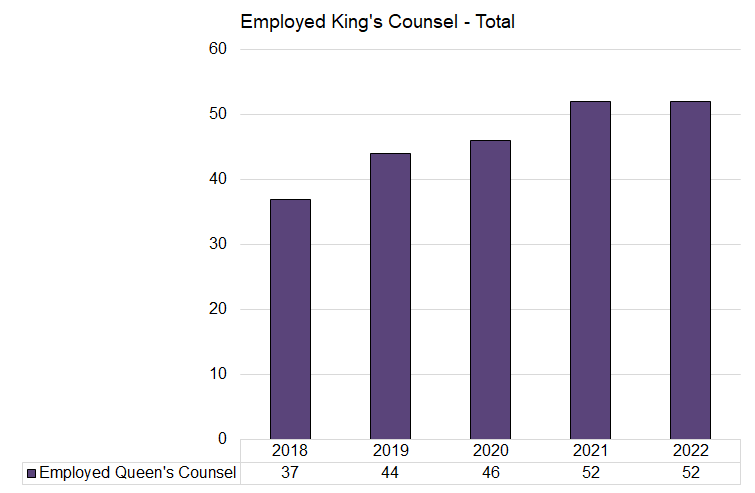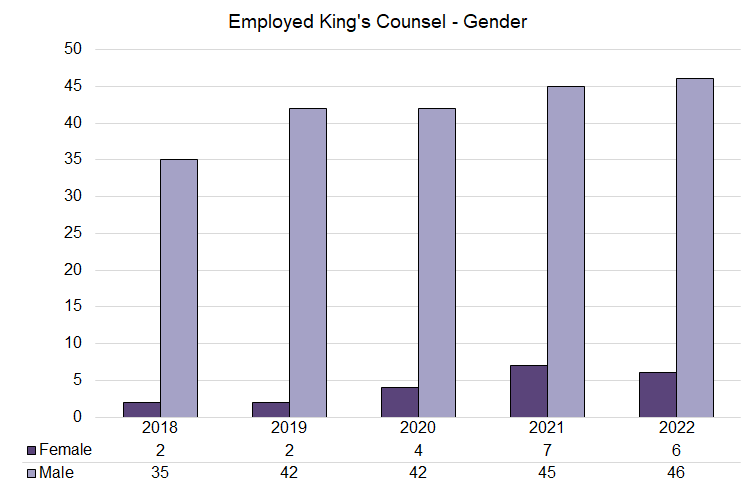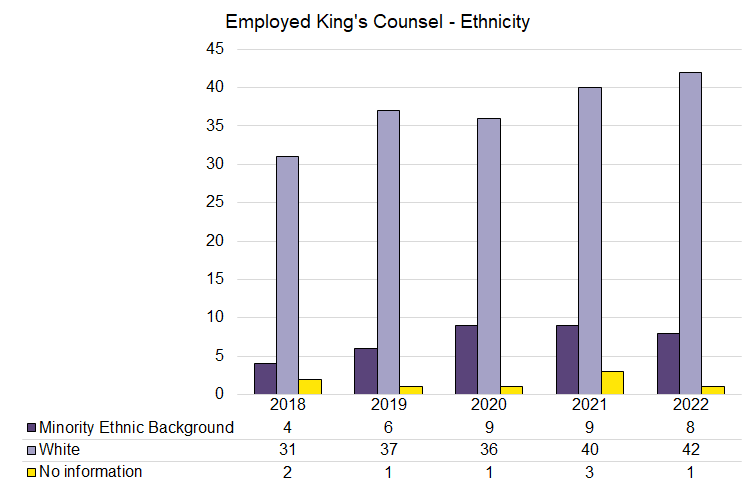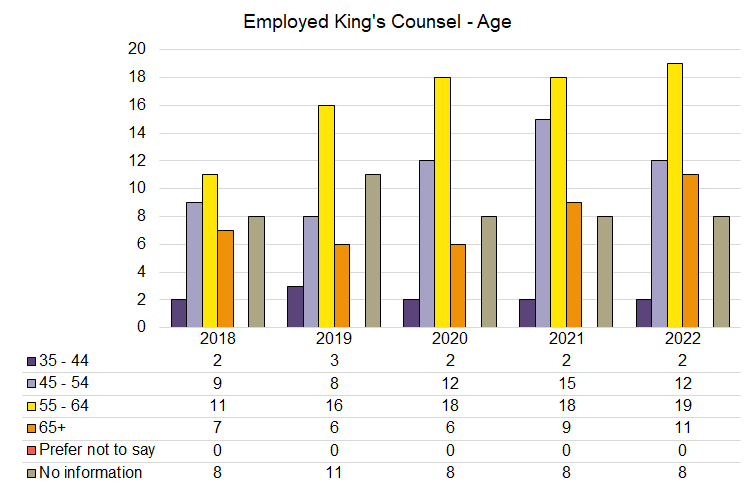 We publish annual data on diversity at the Bar which is available from our Regular Research publications page.
---
Caveats
* Please note that reporting mechanisms have changed over the past years. As a result of sourcing from various data streams and the implementation of more robust quality assurance structures some numbers may vary from previous publications.
** We gather diversity data for individual barristers via the "MyBar" online portal, as part of the Authorisation to Practise process, using a Legal Services Board-designed form. Provision of the data is voluntary because data protection laws dictate that people - in any profession - cannot be obliged to disclose equality and diversity data about themselves if they do not wish to do so.
---
Date of next update
February 2024
---
Source of data
This data is sourced from the Bar Standards Board Database.