Before the implementation of new Bar Qualification Rules which went live on 1 April 2019, the BPTC was the usual way for students to complete the vocational component of studying to become a barrister. It equips students with the skills, knowledge and capabilities required for a career at the Bar.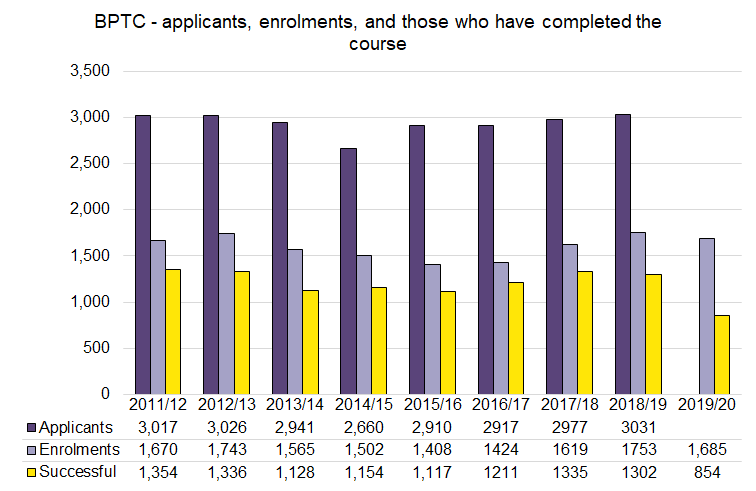 * From 2019/20 there was no longer a centralised system for applications in place for vocational training to become a barrister, and so applicant numbers from this point are not available.

We publish a lot of additional information about students who study the BPTC. You can view our latest statistics.
---
Date of next update
July 2022
---
Source of data
This data is sourced from BarSAS and providers of the BPTC