The Bar Standards Board (BSB) has today announced that The Rt Hon the Baroness Blackstone has been reappointed as its Chair to serve a further four years from 1 January 2021.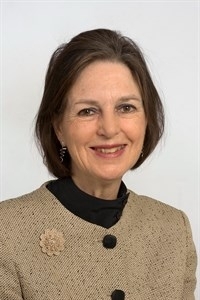 Welcoming Tessa's reappointment as Chair of the Board, Vice-Chair Naomi Ellenbogen QC said, "The Board is pleased that Tessa has agreed to serve for a further term and looks forward to her continued strong leadership and shared commitment to regulating the Bar in the public interest."
Baroness Blackstone said "I am very pleased to have been reappointed as the Chair of the Bar Standards Board. The BSB has an important role and I look forward to continuing to work with my fellow Board members, our Executive and the profession. These are challenging times for the Bar and a strong, diverse and well regulated profession remains a vital part of our society. "
ENDS
Notes to editors
About the Bar Standards Board
Our mission is to regulate barristers and specialised legal services businesses in England and Wales in the public interest. For more information about what we do visit: http://bit.ly/1gwui8t
Our Constitution requires that the renewal of the appointment of the Chair is decided by members of the Board after a discussion normally chaired by the Vice Chair in which the Chair does not take part.
About The Rt Hon the Baroness Blackstone
Baroness Blackstone has enjoyed a distinguished career in education, politics and public life having been a lecturer at the London School of Economics, a member of the Central Policy Review Staff at the Cabinet Office, a Professor at the Institute of Education, Deputy Education Officer of the Inner London Education Authority, Master of Birkbeck College, University of London and Vice Chancellor of the University of Greenwich. She was Minister of State for Education and Employment from 1997 until 2001 and Minister for the Arts from 2001 until 2003. She has been the Chair of the General Advisory Council of the BBC, the Institute for Public Policy Research, the Royal Institute of British Architects Trust Board of Great Ormond Street Hospital, the British Library Board, and the Franco-British Council, and is currently Chair of the Orbit Group of housing associations and the Trustees of the British Lung Foundation. She became the Chair of the Bar Standards Board on 1 January 2018.
Contact: For all media enquiries call: 0207 611 1452 or email press@barstandardsboard.org.uk.
More on